Mechanical sandbag filling for less.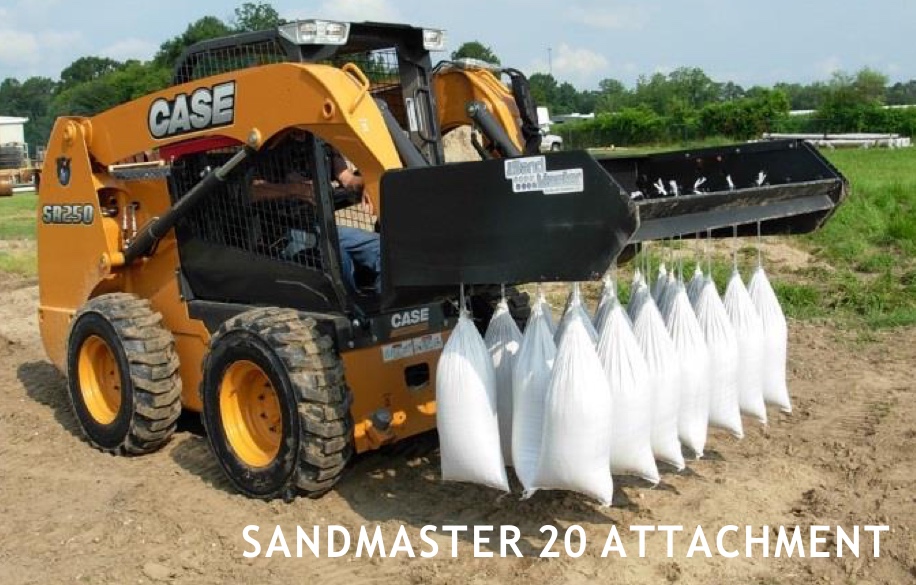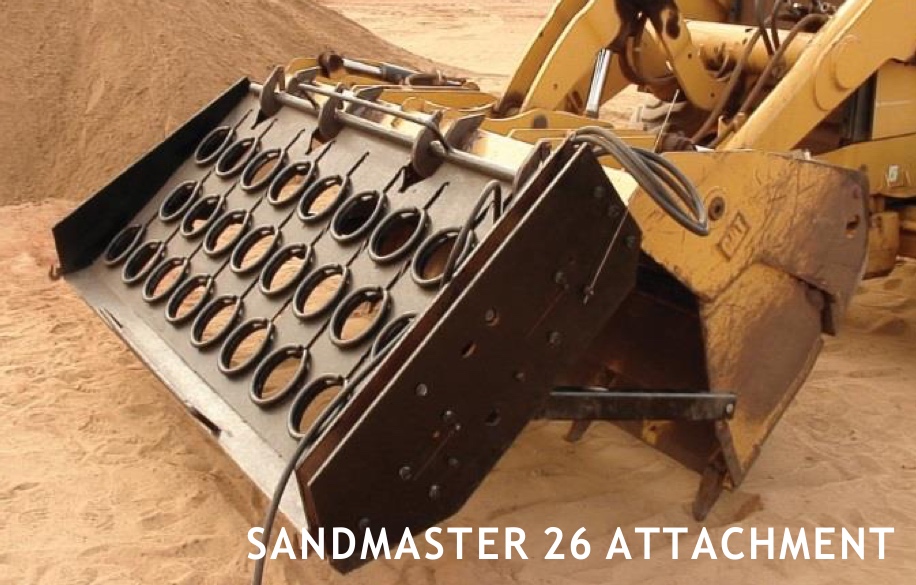 Efficient: Fill, securely close, deliver, and stack 20 sandbags at a time
Versatile: Designed to fit onto all but the smallest of skid steers
Capability: Fills 4,800 bags in an 8-hour period!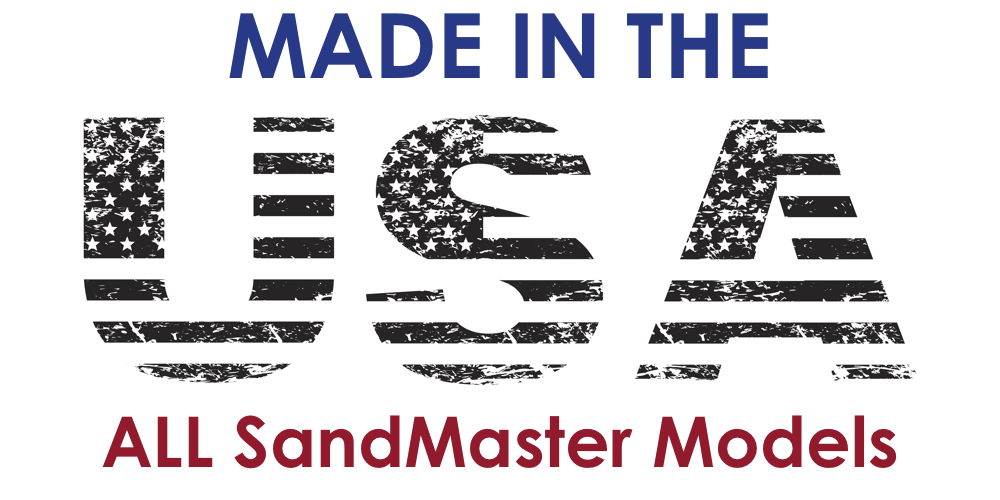 In addition to the SandMaster Models 20 & 26, Barrier Systems LLC will soon introduce additional models which will be compatible with an even wider array of larger backhoes and bucket loaders which will have even higher production capabilities.