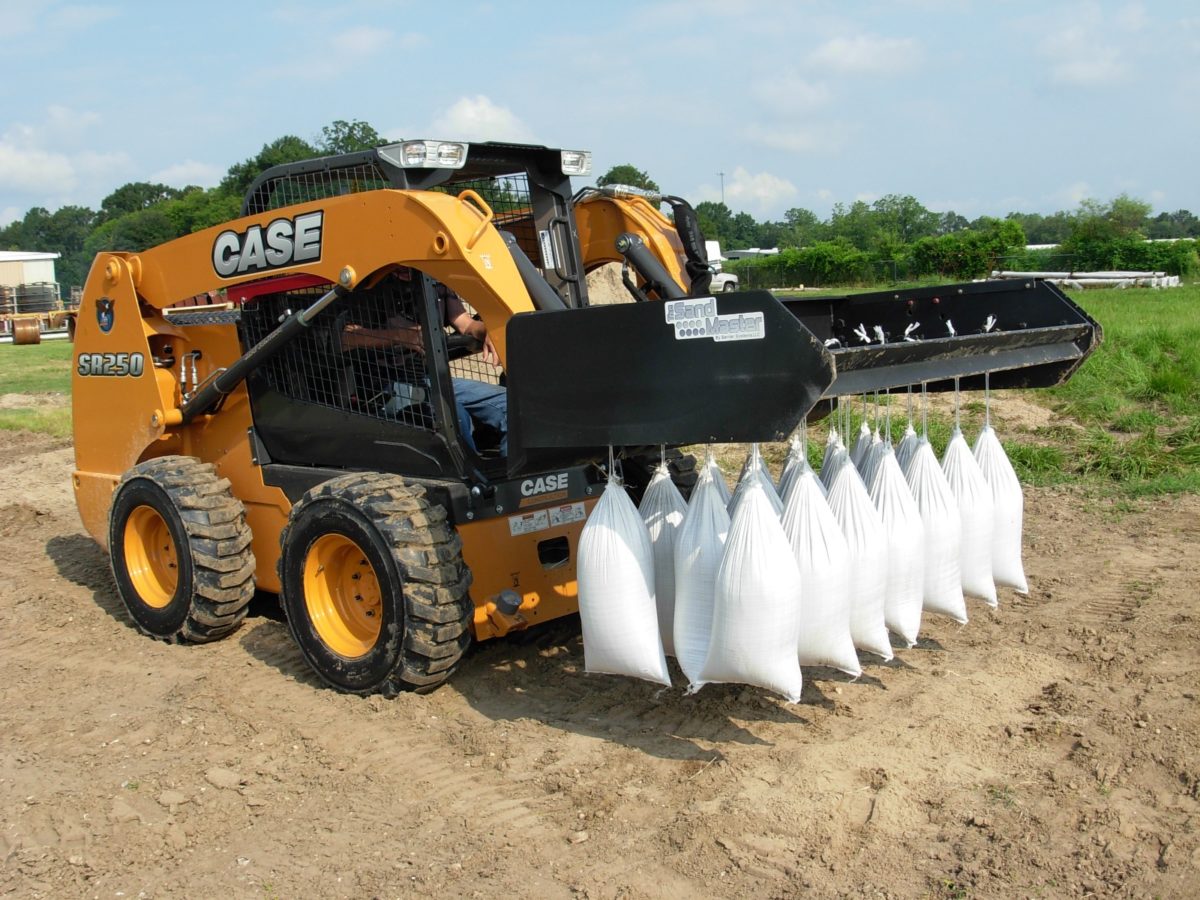 Barrier Systems SandMaster
THE SOLUTION FOR SANDBAG CREATION
Create more sandbags in less time, with less people, for less money!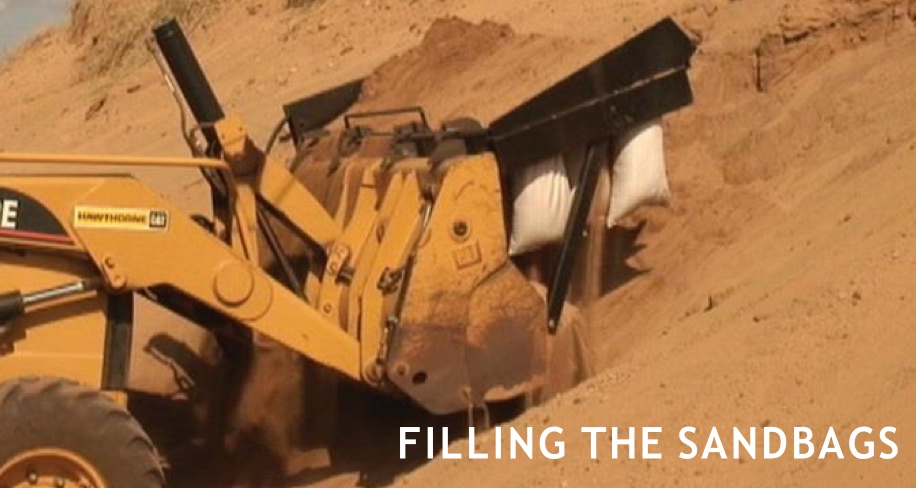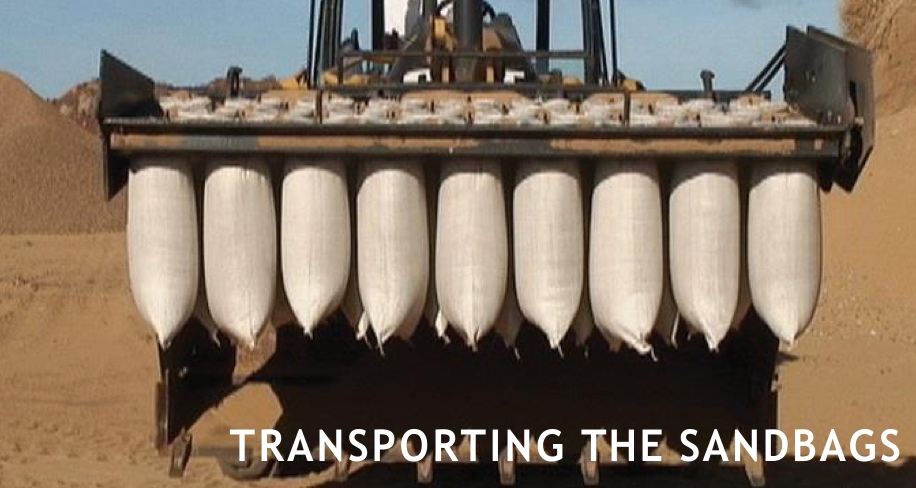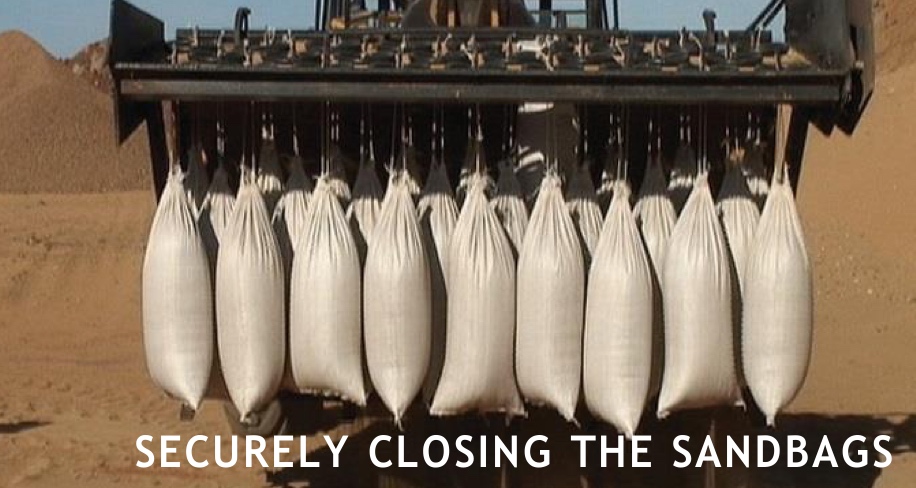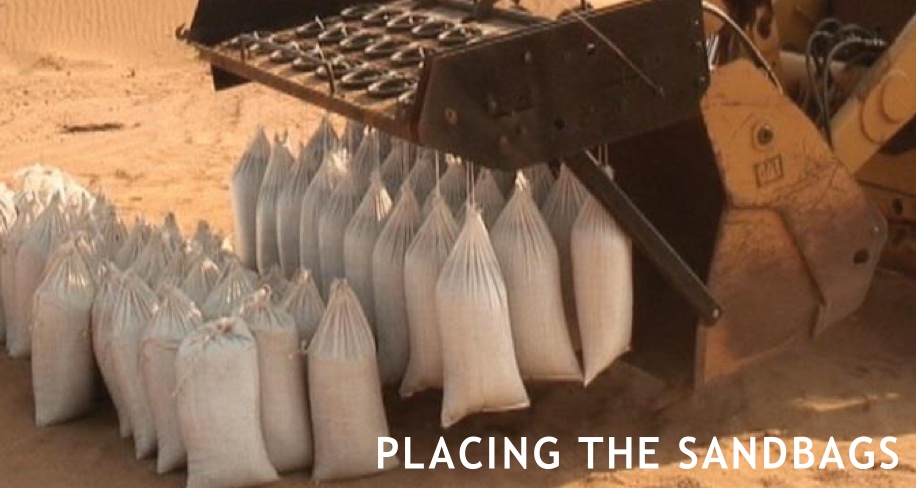 Using the power of hydraulics, the SandMaster system is the only product that fills, transports, securely closes, and places sand bags at an amazing rate as well as being very economical in doing so. Capable of bagging a wide variety aggregates, wet or dry, at the area of need.
Logistics become much simpler as crating and transporting costs are all but eliminated along with the required equipment to do those tasks. As exhausting and destructive to the human body as current sand bagging operations are, it only makes sense to use horsepower for sandbag filling as opposed to manpower. Further, horsepower produces more reliable and predictable results safely. All other very expensive sandbagging systems simply replace the shovel.
Emergency Flood Control
Troop Protection
Pipeline Construction
Roadway Construction
Erosion & Sediment Control
Spill Containment
Landscaping
Water Diversion
Shoreline Protection
Sediment Control
Mining
Ballast
Or any use where the bagging of materials is required
Saves Money While Creating More Bags.
More Bags Saves A Fortune In Clean Up Costs.