Business Financing Information

Special financing available for your SandMaster attachment purchase.
Download an application now!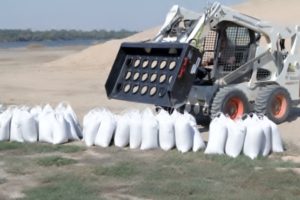 Terms and Conditions
First payment in advance
Minimum of 2 years in business
Minimum transaction size of $10,000
$100 Documentation Fee Required
For Additional Information, please call 866-522-7248
Lynn Ong * Carla Sonni * Katie Decker * Carol Gahart * Jeff Walker
Credit Fax: 888-375-3288
* Credit approval required. Some restrictions may apply. Financing provided on approval of credit by Wells Fargo Equipment Finance to qualified buyers. Offer not available to government accounts, municipal accounts, or private individuals.
Need more than 24 months to pay?
Excellent terms and rates also available for 36, 48 and 60 months.
Wells Fargo Equipment Finance Manufacturer Services Group